Jada Calypso Brotman
Jada Brotman grew up in Arcata before moving to the U.K. and then New York City, where she cut a wide swath in the world of cheese. Insert joke here. She returned to the home of her fathers four years ago, and now works as a journalist and seasons her crepe pans in downtown Arcata.
Trending
No Spit, No Problem
Shawarma in your kitchen
November 03, 2016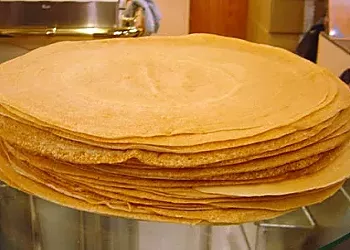 Crepe Me
It ain't the easiest thing to cook, but once you get it down ...
April 16, 2009