More than 1,800 Humboldt State University students sat through three graduation ceremonies in Redwood Bowl during Saturday's rainy skies. In addition, the campus hosted the Black Heritage Graduation Celebration on late Friday afternoon in the Kate Buchanan Room, followed in the evening by the Latinx Graduation Ceremony (the largest in HSU's history) at the Lumberjack Arena.
The Black Heritage event was organized by the HSU African American Center for Academic Excellence and featured a tribute by Lorna Bryant to student David Josiah Lawson, who was killed in 2017, and a keynote address by Kintay Johnson, director of special programs at College of the Redwoods and a graduate of HSU. Wearing a distinctive red shirt, Josiah Lawson's brother Anthony filled in for his brother by sitting with the group of graduating students. Josiah's mother Charmaine Lawson and family members then walked to the stage for the presentation of graduates.
The Latinx Graduation event included live music, dancing by the Ballet Folklorico de Humboldt, poetry and readings by students, and a keynote address by HSU alumnus Fernando Paz, coordinator for HSU's Latinx Center for Academic Excellence, which organized the event.
During Saturday's first commencement ceremony for the College of Arts, Humanities and Social Sciences, Charmaine Lawson also accepted a posthumous degree in honor of her late son, a Criminology and Justice Studies major.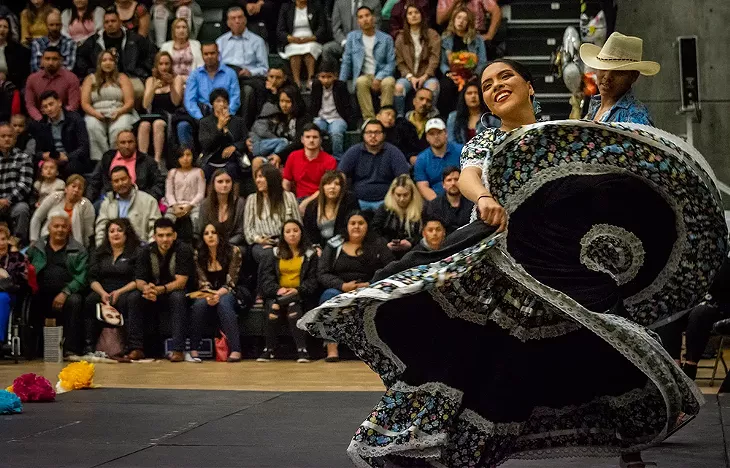 29 slides