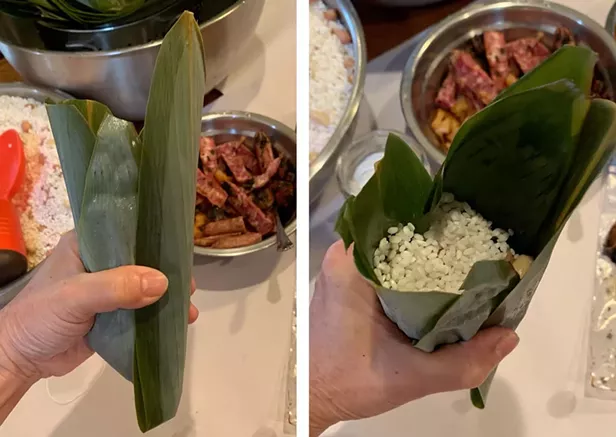 Wendy Chan
With your right hand, fold the top 3/4 inch or more of the edge of the third leaf down, parallel to your second fold. This will seal a third side of your dumpling.
Wendy Chan
Use your right hand to tightly fold the leaf ends downward to completely close the dumpling. Keep a firm hold over the last fold with your left hand so the dumpling stays together.
Wendy Chan
Use your right hand to pull a length of twine. Hold one end of the string against the back of the dumpling with your left hand and use your right hand to wrap it around and around the dumpling several times. Make sure it's secured top to bottom before you cut out the twine and tie a knot. It should look like a pillow.