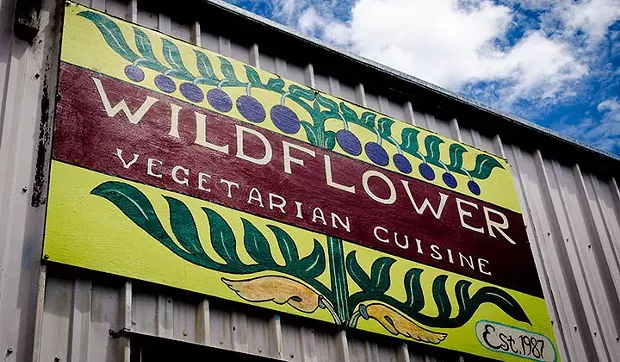 The Wildflower strives to support our local economy by purchasing produce from local organic farmers whenever possible. We feature many items from local businesses such as the Tofu Shop, Bon Boniere Ice Cream, Sacred Grounds Coffee Roasters, and Loleta Cheese Company just to name a few.
You will find us cooking with fresh local fruit and vegetables whenever possible for your healthy enjoyment. All of our baked goods as well as our salad dressings, soups and sauces are homemade using the finest available ingredients.
The Wildflower also hosts a specialty bakery. Within these walls we have the opportunity to offer wonderful baked goods using mostly organic ingredients.
From Humboldt County's Original All Vegetarian Restaurant...
Here's to your health!
Vegetarian breakfast, lunch and dinner, coffee and espresso drinks, and local beer and wine.
Price: $$