Heads up, Humboldt:
While the county's masking mandate has been lifted, Public Health is still strongly recommending masking indoors in public, social distancing and "avoiding crowds and poorly ventilated spaces." COVID-19 is still with us, so be sure to check the protocols at event venues.
click to enlarge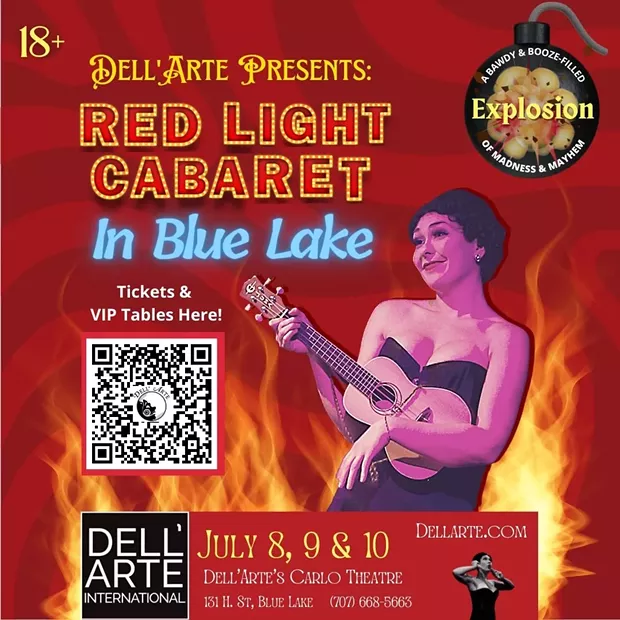 Uploaded by Albert Cervantes
Our Red Light Cabaret is on Friday July 8th, Saturday July 9th at 10:00 p.m. & Sunday July 10th at 8pm : We're keeping the tantalizing, late night, adults-only cabaret, a fan favorite that's sure to sell out. This cabaret will feature live music by the Dell'Arte House Band and a plethora of provocative acts. Vip Tables Available! We encourage you to buy tickets early.