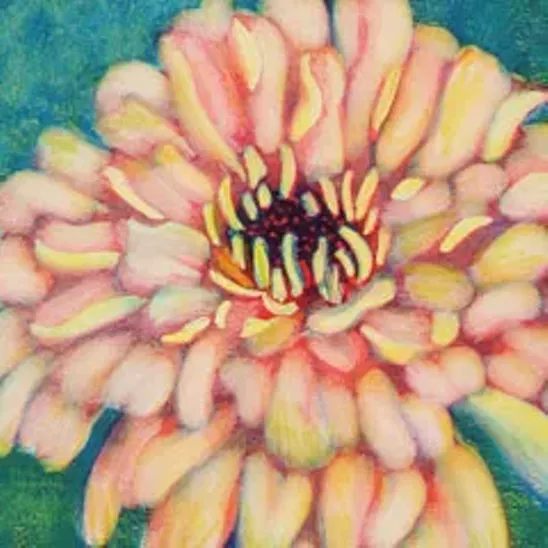 8 slides
Arts! Arcata is Arcata Main Street's monthly celebration of visual and performing arts, held at more than 30 participating locations in Arcata. Visit www.artsarcata.com for even more information about the event or call 822-4500.
4. Northcoast Environmental Center 1465 G St. Feral Fusion, music and spoken word; Barbara Rohr, oil paintings; music by Dogbone.
6. Bubbles 1031 H St. Bluegrass music by Clean Livin'.
7. NuGames 1075 K St.
8. Garden Gate 905 H St. Wine served as a benefit for Planned Parenthood; Matt Durham, paintings and pastels; music by the Striped Pig Stringband.
9. Meridian Fine Art Gallery 833 9th St. Wine served as a benefit for Humboldt Wildlife Care Center; Judy Evenson, Susan Fox, Beverly Harper, Michael Hayes, Ken Jarvela, Joyce Jonte, Jeff Jordan, Thao Le Khac, Jim McVicker, Theresa Oats, Kathy O'Leary, Leslie Price, Claire Iris Schencke, Rachel Schlueter, Stock Schlueter, Patricia Sennott, Susanna Snodgrass and Mark Soderstrom, Second Annual Floral Show.
10. Renata's Creperie 1030 G St. Laurel Skye, BeJeweled, Tiled, BeDazzled, mosaic renaissance.
11. North Coast Co-op 811 I St. Annual Co-op Employee Group Art Show.
12. Caravan of Dreams 893 H St. Linnea Tobias, watercolors.
13. Arcata Artisans 883 H St. Wine served to benefit the Breast Health Project; Green, all-member show.
15. North Soles Footwear 853 H St. Arcata High Arts Institute students and Donvieve, UnMasking the Possibilities.
16. Simply Macintosh 837 H St. Music by Bob Billstrom.
17. Arcata Exchange 813 H St. Wine served to benefit Natural History Museum; Humboldt Skin Divers, photographs; music by the Bells of the Redwoods.
18. Natural Selection 708 9th St. Allen Pease, redwood bowls; Sandy Carlotti, mosaic heart rocks; Ole World Ornaments.
19. Dottie May's Closet 632 9th St., #A1. Shelby Walker, Lego sculptures and mixed media.
20. US Bank* 953 G St. Carla Hayes, ceramic ware and acrylic paintings; Business of the Month: Living Earth Landscapes.
23. Umpqua Community Gallery 1063 G St. Michael Harris and Ken Jarvela, Season of Fire, photographs and paintings fundraiser for Wildland Firefighter Foundation; music by Cadillac Ranch.
25. Moonrise Herbs 826 G St. music by AkaBella.
26. Plaza Design 808 G St. Wine served as a benefit for Sunny Brae Middle School; Natalie Craig, paintings; music by Arte Brown.
28. Willow and Rags 791 8th St.
29. Libation 761 8th St. David Howell, photographs; music by Duncan Burgess.
30. Bon Boniere 791 8th St. Mixed media; music by Dale Winget.
32. Essence of Humboldt 632 9th St., #A2. Steven V. Johnson, jewelry.
33. Cafe Brio 791 G St. Jazz music by Weather Machine.
34. Arcata City Hall* 736 F St. Jackie Oshiro, watercolors; Hospice of Humboldt.
35. Arcata Marsh Interpretive Center* 569 G St. Yael Bentovim, fiber art.
36. Fire Arts Center 520 South. G St., #A. Annual holiday sale: ceramics and fused glass.
38. New Image Salon Sunny Brae Center. Laurel Tree Learning Center, mixed media.
39. Grandma B's Fudge Shop 887 H St. Live music.
40. HSU Student Galleries HSU. TBA
44. Adventures Edge 650 10th St. Miranda Morgan, jewelry.
45. Prosperity Real Estate 839 9th St. Art from Meridian Fine Art Gallery.
48. Arcata Playhouse 1251 9th St. The Glasnost Family Holiday. 822-1575 or arcataplayhouse.com.
49. Far North Climbing Gym 1065 K St.
60. Arcata Photo Studios/S&S Events Jacoby Storehouse. Kim Miller, photographs.
62. Muddy's Hot Cup 1603 G St. Music by the Monsters of Shamisen.
64. Hunter Plaid Gallery and Studio 550 S. G St. Ste. 28. Hunter Plaid Collective and guests, Small Works Invitational; music by Todd Krider.
67. Arcata Main Street Jacoby Storehouse. Wine served as a benefit for Arcata Main Street; Marceau Verdiere, paintings in mixed media.
68. Mazzotti's 773 8th St. William Twibell, nature prints.
69. Arcata Eye Jacoby Storehouse. On This Day in Arcata, book signing.
70. Outdoor Store 808 G St. Music by Berel Alexander Ensemble.
71. California State Adoptions 749 F St. Celine Pele, photographs from Mali, Nepal, Turkey, Morocco and beyond.
*These venues are open only during regular business hours.