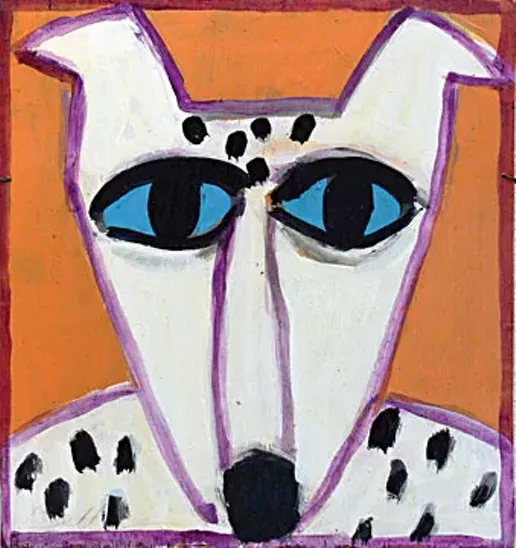 7 slides
Arts! Arcata is Arcata Main Street's monthly celebration of visual and performing arts, held at more than 30 participating locations in Arcata. Visit www.artsarcata.com for even more information about the event or call 822-4500.
1: East Side Deli and Market 420 California St. Russell Bashaw, natural patterns using blends of organic materials, watercolors and wood.
2: Big Pete's Pizza1435 G St.Kyana Taillon, photographs.
5: Hempsown1101 H St. TBA
6: Bubbles1031 H St. Clean Livin', bluegrass music.
7: NuGames1075 K St. TBA
8: Garden Gate905 H St. Wine being served as a benefit the Annie and Mary Rail Trail; Allison Reed, paintings; music by the SideKicks.
9: Meridian Fine Art Gallery833 9th St. Wine being served as a benefit for Veterans for Peace;anniversary show features 25 Humboldt County artists.
10: Renata's Creperie1030 G St.Renata, figurative and nude.
11: North Coast Co-op 811 I St. Jorin Bossen and Erik Mason, mixed media.
12: Caravan of Dreams 893 H St. Representational Art League show.
13: Arcata Artisans 883 H St. Joy Dellas, paintings; Zak Shea, woodworks; Diane Sonderegger, ceramics.
14: Rookery Books853 H St. String instrumental music by David Isley.
15: North Soles Footwear853 H St. Jennifer Varney, photographs.
16: Simply Macintosh837 H St. TBA
17: Arcata Exchange813 H St.Lynna Rideway, oils on canvas; music by Shinbone.
18: Natural Selection 708 9th St. Wine being served as a benefit for CASA of Humboldt;Dana Johnston, photographs.
19: Dottie May's Closet 632 9th St., #A1.TBA
20: US Bank* 953 G St. R. E. Bob Busch Jr., Rob Busch III, photographs; Philip and Daniel Burgess, sculptures.
23: Umpqua Community Gallery 1063 G St. Ellen Land-Weber, The Marsh Seen Closely, photo collage; music by the Cadillac Ranch.
24: Big Blue Café846 G St.Helen Batcher, oil paintings.
25: Moonrise Herbs 826 G St. Laura Osborn, photographs.
26: Plaza Design 808 G St.Wine being served as a benefit for the Northcoast Environmental Center; Patricia Sennott, floral prints and watercolors; music by Joanne Rand.
28: Willow and Rags 791 8th St. TBA
29: Libation761 8th St. Paul Fabian, watercolors; music by Duncan Burgess.
30: Bon Boniere 791 8th St. Elizabeth P. Johnson, Florals and Landscapes, New Collection, watercolors.
32: Essence of Humboldt 632 9th St., #A2. Alyssa Miller, Stardogg Design,jewelry.
33: Cafe Brio791 G St.Jazz music by Easton, Pablo, Shao Way trio.
34: Arcata City Hall* 736 F St. Book cover Peace Project; student art, mixed media.
36: Fire Arts Center 520 South. G St., #A. Potter and ceramic art.
38: New Image Salon Sunny Brae Center. Denise McKenzie and Erica Delefsen, acrylics.
39: Grandma B's Fudge Shop 887 H St.Doug Blair, paintings.
40: HSU Student Galleries*. Karshner Gallery, Foyer Gallery and SBS Gallery:Historic photo show celebrates Arcata's 150th.
44: Adventure' Edge 650 10th St. Christina Russ and Sam Campo, photographs.
45: Prosperity Real Estate839 9th St. Susan Fox, Rachel and Stock Schlueter and Linda Mitchell, paintings.
49: Far North Climbing Gym1065 K St. Richelle Porter, mixed media and paintings.
50: Great Spiral Gallery 930 Samoa Blvd. TBA
53: Plaza Grill Jacoby Storehouse. Crabs photos by Matt Filar.
55: Gallery Shangri-La1101 H St. TBA
56: Om Shala Yoga858 10th St. Robin Kinker, paintings and sculptures; music by DJ Echo at 8:30 p.m.
60: Arcata Photo Studios/S&S EventsJacoby Storehouse. New venue. Grand opening of new office space, Terrence McNally, Martin Swett and Sheldon Sabbatini, photographs.
*These venues are open only during regular business hours.