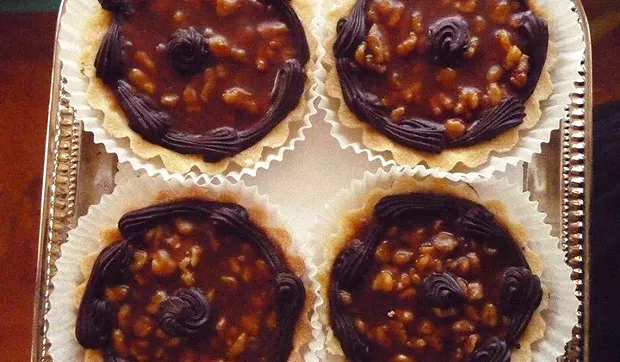 Since 1981, Ramone's has continued the tradition of serving the finest food using the freshest ingredients, the bakery became well-known for delicious pastries, espresso coffees, delectable desserts and unusual varieties of baked breads, as well as our warm atmosphere and friendly service.
With five locations in the Humboldt area, Ramone's features breakfast pastries, award-winning coffee & espresso, delectable desserts, chocolate truffles, soup, salad & lunch entrées, fresh baked bread, fresh fruit tarts, specialty cakes and cookies.
Our bakeries serve a large variety of freshly-baked breakfast pastries including several flavors of scones, danish, croissants and muffins, all made with the best ingredients and with loving attention to detail.
Espresso drinks and baked goods. Located inside Wildberries.
Price: $