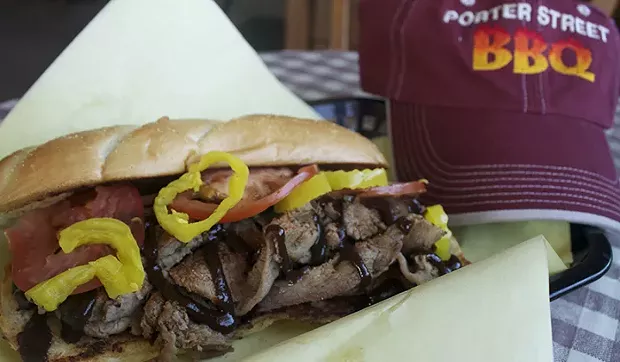 Serving traditional BBQ fare. Porter Street Barbeque, open since 1995 in Arcata and in Eureka since 2002, is family owned and operated by Scott Seelye and his family.
A comfortable restaurant, famous for our tri-tip sandwiches. Come and try some BBQ tri-tip, pork roast and chicken sandwiches, pork and beef ribs and more.
Traditional American barbecue sandwiches, chicken and ribs.
Price: $