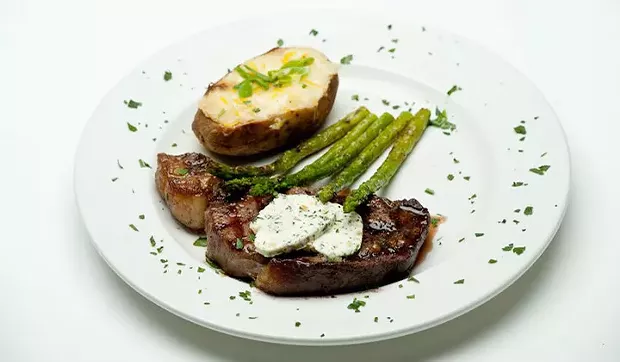 Serving to-go menu Mon.-Fri. Text 845-2309 one day prior. Order by 8pm. Must receive order confirmation. Pick up between 5 and 6pm in the back parking lot of Jacoby Storehouse on Seventh and H streets in Arcata.
Offering inspired American cuisine, Plaza Grill presents everything from oysters to fresh salads, unique sandwiches to fresh seafood, and hearty steaks to hand-made desserts. Sit down at Humboldt County's finest bar and enjoy a hand-crafted cocktail or a glass of wine from our extensive wine list. Bring the kids and join us in our beautiful dining room, where historic architecture, hand-carved woodwork and stained glass set the stage for delicious and spirited meals.
New American dining with full bar.
Price: $$

Tue., May 7, 7-8 p.m. 2019

Wed., April 3, 7 p.m. 2019

Thu., Nov. 17, 7 p.m. 2016