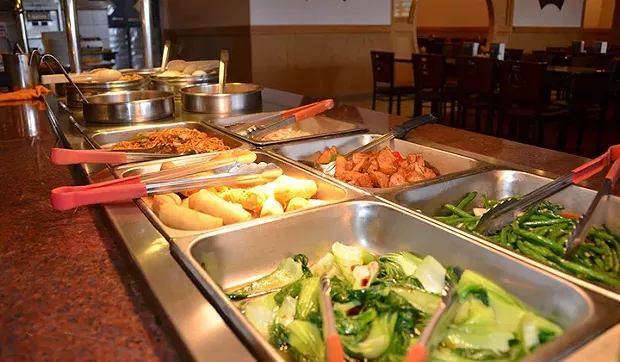 This restaurant is suitable for people of all ages and serves food of many different countries with a Chinese twist.
Enjoy a sushi bar and a mongolian barbeque, ribs, pizza, veggies, desserts, and more, all cooked fresh daily.
Walk-ins welcome and take-out is available.
Four TVs are provided to enjoy during your meal.
Children under 3 are free and senior discounts are offered.
Chinese dining and buffet.
Price: $

Tue., Feb. 28, 11:30 a.m.-1 p.m. 2017