Heads up, Humboldt:
While the county's masking mandate has been lifted, Public Health is still strongly recommending masking indoors in public, social distancing and "avoiding crowds and poorly ventilated spaces." COVID-19 is still with us, so be sure to check the protocols at event venues.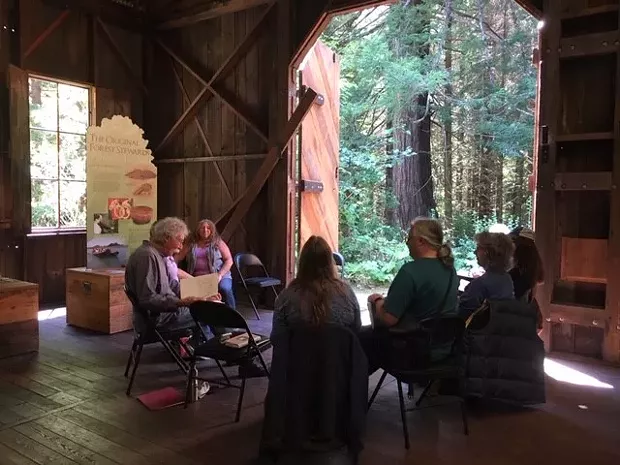 Uploaded by Park Ranger Julie
Join local poet/writer Jerry Martien on a nature writing experience in the Headwaters Education Center. You will join Jerry on the Elk River Trail 1/4 mile up from the trailhead at the Education Center. Jerry will give you writing prompts that will both connect you to the nature experience around you and the writer in you. RSVP if you plan on attending.