Heads up, Humboldt:
While the county's masking mandate has been lifted, Public Health is still strongly recommending masking indoors in public, social distancing and "avoiding crowds and poorly ventilated spaces." COVID-19 is still with us, so be sure to check the protocols at event venues.
click to enlarge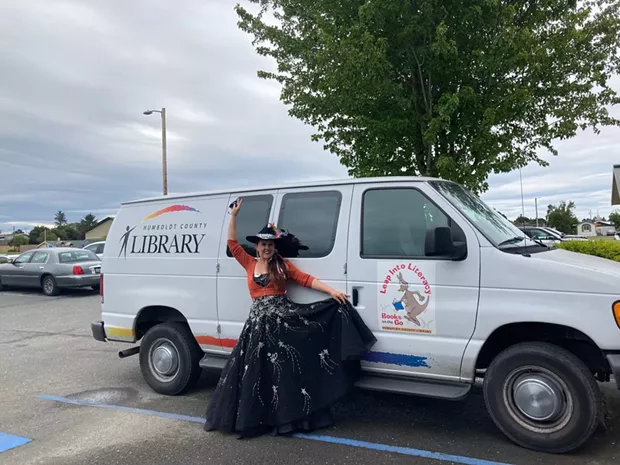 Uploaded by LibraryinBlueLake
Kick off Annie and Mary Day at the library! Help decorate the library door and ramp for Annie and Mary Day, happening the next day, July 10. There will be crafts, music, games, bubbles and fun Drop in the library to sign up for the Summer Reading Program! The library's programs and services are accessible to persons with disabilities; please let us know if you require assistance. Humboldt Sponsors; Providence, Community Health Investment; Humboldt Area Foundation and Wild Rivers Community Foundation; the McLean Foundation; and the Patricia D. & William B. Smullin Foundation.