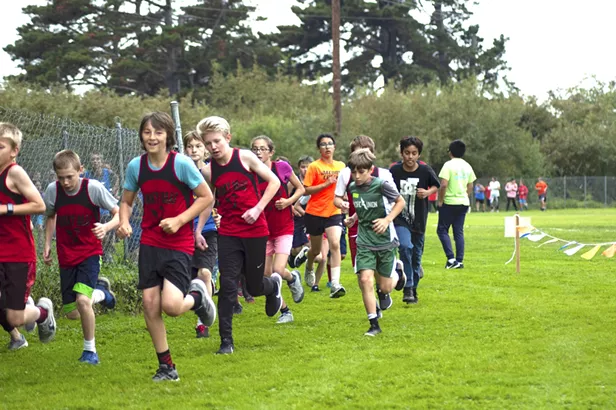 Elliott Portillo
Nearly 300 kids from around the county, ranging from Kindergarten to eighth grade, competed in the annual county championships hosted by Six Rivers Running Club and the Arcata Rotary.
Jose Quezada
Alexia Thrower muscles in for two points and the foul. A late foul in the last seconds of play stymied the Humboldt State University women's basketball squad's near-comeback against Concordia, losing on free throws 72-71 in a tough loss at Lumberjack Arena on Tuesday night.
Jose Quezada
Arcata alumni Andy Beronilla keeps the ball inbounds as he passes off to team mate Ryan Dehart (not pictured) during the annual alumni game.