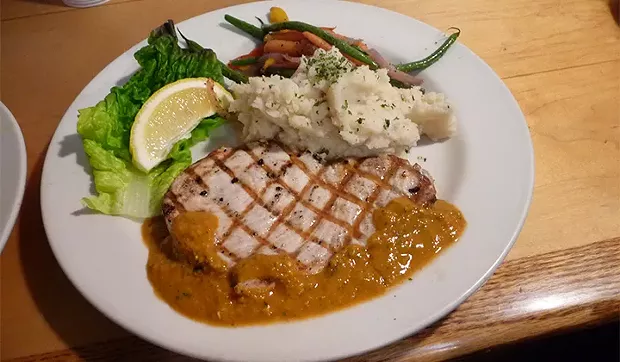 Classic Irish food plus more. Fish n chips, halibut n chips, Shepherd's Pie, corned beef and cabbage, burgers, French dip. Full bar. Limited seating due to Covid-19, certified for dine in.
Family-friendly Gallagher's pub and Irish restauraunt has a warm and welcoming atmosphere that invites folks to "relax and stay awhile," surrounded by the comfortable ambiance of rich, carved wood. Old-fashioned decorative signs are scattered around the walls, with colorful flags from different countries fluttering above from the tall, elegant, original ceiling that emphasize the pub's "international flavor."
Diners are seated at comfortably spaced tables, while other patrons sit and enjoy a drink or two at the beautiful bar.
Sandwiches, seafood and Irish dining with a full bar and live music.
Price: $$$

Fri., April 17, 5:30-8:30 p.m. 2020

Fri., March 27, 5:30-8:30 p.m. 2020

Thu., March 12, 6 p.m. 2020