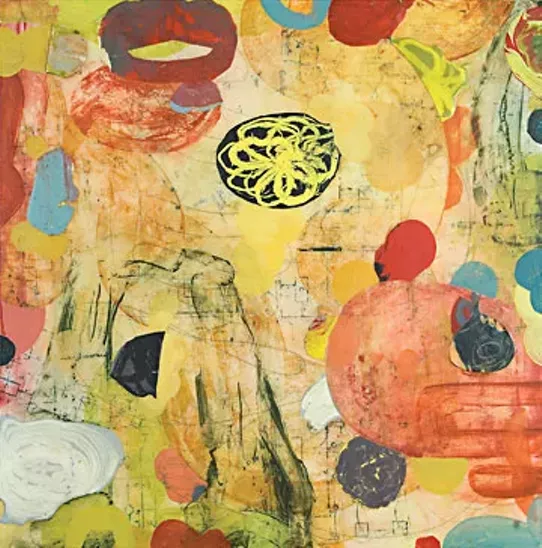 8 slides
First Saturday Night Arts Alive! Saturday, Feb. 6, 6-9 p.m., is presented by USBank and Eureka Main Street. Opening receptions for artists, exhibits and/or performances are held the first Saturday of each month. Phone 707-442-9054, for more information or to have an exhibit/performance included.
1 WORLD CUP 1626 F St. Robert Daugherty, black and white photographs; Burt Severy, sculpture art.
1a F STREET CAFÉ 1630 F St. Mike Stengl and Jim McVicker.
1b ST. INNOCENT ORTHODOX CHURCH 939 F St. A Great Gathering of Angels in Art.
2 THE INK PEOPLE CENTER FOR THE ARTS 411 12th St. Si Se Puede: Expecíon de la Cultura Latina.
3 HUMBOLDT ARTS COUNCIL at Morris Graves Museum of Art 636 F St. Performance Rotunda: Music by The Fabulous Blue JayZ; William Thonson Gallery: Kinetic Madness Art Auction Exhibit; Homer Balabanis Gallery: Morris Graves, selections from the Humboldt Art Council Permanent Collection; Fermin Aguayo, paintings; Youth Gallery: Lida Penkova, Narratives, paintings; Tom Knight Gallery: Lisa Deloria Weinblatt, School Lunch: Narratives, paintings; Dr. Richard & Elizabeth Anderson Gallery: Tamara Hubbard, Urban Abstracts, photographs; Annex Gallery: Hazel Santino; Floyd Bettiga Gallery: Selections from the Humboldt Arts Council Permanent Collection, Indian Miniatures; Museum Gift Shop: Book signing with Arleen Olson, Humboldt Wild; Old Town and Downtown: Art in Motion, one-of-a-kind artist mannequins (get a walking brochure from HAC).
4 RYAN FRAY INSURANCE 537 7th and G sts. Representational Art League: Mary Anderson, Julia Bednar, Pat Cahill, Marj Early, Elsie Mendes, Michelle Murphy-Ferguson, Dolores Polm, Camille Regli, Yevonne Reynolds, Sara Starr, Susan Strope and Dolores Terry.
5 EUREKA CONCERT AND FILM CENTER 612 F St. Sanctuary Stage presents Wine and Cinema Extravaganza (part of Wild Rivers 101 Screenings).
6 EUREKA OLD GLASS HOUSE & ANTIQUES 604 F St. Eureka Soap Factory, artistic designer soaps; music.
6a FARMER'S INSURANCE 424 6th St. Roger Clark, oils on canvas or linen.
7 PRAXIS 530 F St. Shawn Griggs, Destinations, giclée prints on canvass.
7a OBENTO 517 F St. Sasha Lyth, paintings.
8 SACRED PALACE- BIKRAM YOGA – HUMBOLDT 516 5th St. Nu Roma wood panels with pointpens.
9 HUMBOLDT JIUJITSU GYM 718 5th St. Group show, Major Players.
10 EUREKA SPA 601 5th St. Sara Westfahl.
11 ARKLEY CENTER FOR THE PERFORMING ARTS 406 G St. Music by UKEsperience.
12 PLAZA DESIGN 427 F St. Regina Case; music by guitarist Dave Wilson.
13 SIDEWALK GALLERY at Ellis Art and Engineering 401 5th St. Leanne Labador.
14 SACRED BODIES PILATES 525 E St.
15 WACHOVIA SECURITIES/AG EDWARDS 318 5th St. Tedda Smith, paintings.
16 AMIGAS BURRITOS 317 5th St. Marsha Lee, photographs.
17 COCHRANE AND ASSOCIATES 402 E St. David Howell, photographs.
18 EMPIRE SQUARED 47 W. 3rd St. Addicted.
19 CHERI BLACKERBY GALLERY 272 C St. Group exhibit, The Carnival; performances by The Studio's drama class.
20 ACCIDENT GALLERY 210 C St. Rebeccah Crow, Deep Southwestern Medium; R. Schlueter, oil paintings; music.
21 C STREET HALL GALLERY 208 C St. Paintings.
22 REFLECTIONS 202 C St. Mariana Krattiger, Gutter Talk, mixed media.
23 OLD TOWN ANTIQUE LIGHTING GALLERY 139-B 2nd St. Susan Morton, North Coast Landscapes and Seascapes, watercolors.
24 STEVE AND DAVE'S 1st and C sts. Music by Dr. Squid; John Harlan, photographs.
24a THE TREASURE TROVE 220 1st St. Elizabeth Schmidt, Reannag Teine pottery, ancient Celtic and Norse patterns; meet Loleta, 10-month-old alpaca from Eel River Ranch; fiber arts.
25 CHAPALA CAFE 201 2nd St. Traditional Southwest artists' prints.
26 GOOD RELATIONS 223 2nd St. The Arcata Life Drawing Circle.
27 CONSIDERATIONS at CONSIDER THE ALTERNATIVES 300 2nd St. Entries from Mandala Coloring Contest.
28 ART OF WINE 308 2nd St. Karen Merry, floral watercolors; Ralphie Hendrix, scenic pastels; Jack Sewell and Yanni Stefanakis, glass and wood sculptures; Julia Bednar, Mike Stengl, Libby Yee, Joyce Jonte, Sara Starr and Mary Anderson.
29 CIARA'S IRISH SHOP 334 2nd St. Sara Westfahl, paintings.
29a BREEZY BLUE BOUTIQUE 214 E St. Belly dance performances.
29b CLARKE HISTORICAL MUSEUM 3rd and E sts. Exhibits on presidential politics, Arcata, the Olympics and Art Deco.
30 OSCAR LARSON and ASSOCIATES RENTAL GALLERY 317 3rd St. Gary Todoroff, Tryggvi Larum and Carl Baggett.
31 THE BEAD SHOPPE 418 3rd St. Creature Creations, jewelry.
32 ANNIE MAGNOLIA 424 3rd St. Bea Stanley, oils.
33 GAIA IMPORTS 426 3rd St. Shoshanna and Ya Habibi Dance Troupe.
34 SHIPWRECK FOUND TREASURES 430 3rd St. Lauren Jones, paintings; Louise Hogan collage; music by The Beat Nun and the Monster Women.
35 THE RITZ TEPANYAKI 3rd and F sts. Suza Lambert.
36 CIN CIN ALL ITALIANA 201 3rd St. Richard Dunning.
37 HUMBOLDT BAY KEEPER 211 E St. Augustus Clark; music.
38 RAMONE'S 209 E St. Rosalie Thomson, paintings and drawings; music by L.E.D. (lawyers, engineers, doctors).
39 BOOKLEGGER 402 2nd St. Mike Nickerson, Transforming Toward Sustainability, presentation at 5:30 p.m. and book signing from 6:30-8:30 p.m.
40 TRUCHAS GALLERY/LOS BAGELS 403 2nd St. Bryce Gray, oils and watercolors. KHUM broadcasts live.
41 BELLE STARR 405 2nd St. Paula and Donna, watercolors.
42 OLD TOWN SQUARE 2nd and F sts.
43 NORTH SOLES FOOTWEAR 417 2nd St. Ste. 102. Jennifer Varney, assemblages.
44 FIRST STREET GALLERY 422 1st St. Faculty and staff exhibition.
44a GRAYSTONE JEWELERS 1st and E sts. Scott Kay, jewelry.
44b HEALTHSPORT 423 1st St. John Wesa.
45 SEA BREEZE CANDY AND TEE'S F St. Plaza.
45a F STREET PLAZA North Coast Small Business Development Center in Conjunction with WildRivers 101 Film Festival hosts Wine Tasting from 6-10 p.m. $20 for commemorative glass and 10 tickets for 10 tastings.
46 STRICTLY FOR THE BIRDS 123 F St. Donna Bush, Pink Flamingo Flock-In.
46a VANITY 109 F St. Laura Dougherty.
47 BELLA BASKETS 412 2nd St. Sandy Popko, photographs; Kathleen Baker; food demos.
48 GEPPETTO'S 416 2nd St.
49 EUREKA BOOKS 426 2nd St. Humboldt County History, photos and drawings; book signing with local author Pamela Service.
49a SHORELINES GALLERY 434 2nd St. Jelly Belly Factory vehicles; jeweler, The Touch.
50 MANY HANDS GALLERY 438 2nd St. Lunel Haysmer, assemblages.
51 ALL UNDER HEAVEN 212 F St. Augustus Clark.
51a TALISMAN 214 F St.
52a MOON'S 218 F St.
52 SASAFRASS 226 F St. Julie Frith, Kinetic modern mobiles.
53 ALIROSE BOUTIQUE 228 F St. Amanda Elizabeth Woodward, watercolors.
54a CLARK/ATKINS HEADQUARTERS 322 F St. Christina Swingdler, paintings; Brian Sneets, photographs; Annalisa McLaughlin, animal paintings; Elisabeth Swingdler, silk screens; Ezra Salstrom, abstracts; Charles McNally, photographs.
54 DOT AND DAUGHTER 311 F St.
55 REDWOOD ART ASSOCIATION 527 4th St. 50th Summer Exhibition.
56 COCO AND CUVEE 531 3rd St. Amber Billings, photographs.
57 DISCOVERY MUSEUM 3rd and F sts.
58 AMERICAN INDIAN ART AND GIFT SHOP 241 F St. Wes Crawford, mother of pearl jewelry.
59 OLD TOWN ART GALLERY 233 F St. Vicki Robertson, paintings.
60 BON BONIERE 215 F St. Annalisa McLaughlin, acrylic animal paintings; music by Dale Winget.
61 OLD TOWN COFFEE AND CHOCOLATES 211 F St. Music by Kent Stephenson; Mara Rizzo, abstract oils.
62 NATURAL SELECTION AND THE EMERALD CITY 203 F St. Michael Burton and Bob and Donna Sellers.
63 HOLLYGOLIGHTLY 514 2nd St. Susan Strope, Florals with an Attitude.
63a OBERON GRILL 516 2nd St.
64 LINEN CLOSET 127 F St.
65 HURRICANE KATE'S 511 2nd St. Linda Sundquist, paintings.
66 BLISS 527 2nd St. Bob and Donna Sellers, Reflections of the Feminine.
67 HIMALYAN RUG TRADER 529 2nd St.
68 BUHNE ART STUDIOS 207 G St., 2nd Floor. Cory Calantropio, watercolors, sunsets, abstracts and prints; Studio 102: Karen Merry, watercolor and mixed-media paintings and pen-and-ink works; Studio 116: Pamela Reeder and Michelle Murphy-Ferguson.
69 HUMBOLDT CARPET SHOWROOM 2nd and G sts. Anthony Machado and Annalisa McLaughlin.
70 SUKI BOUTIQUE 612 2nd St. Gloria Miranda.
71 PIANTE GALLERY 620 2nd St. Mike Depew, The Laundry 30 Years Later, ceramics; Lynn McCulloch, Carino/Affection, images in black and white; Peter Holbrook, oils on canvas.
71a BODY OF LIGHT 622 2nd St. Tara Weidenhammer, paintings.
72 SMUG'S PIZZA 626 2nd St. Easter Seals Northern CA Adult Day Care program, paintings.
73 AVALON 3rd and G sts. William Pierson, Thirty Five Days in Southern Europe, photographs.
74 FRONT PORCH at Lost Coast Brewery 615 4th St. Hearts and Roses.
75 STUDIO S 717 3rd St. Multiple artists, florals.
76 BIGFOOT COMPUTERS AND PHOTOGRAPHS TOO... 905 3rd St. Mariana Krattiger, Panorama, acrylic paintings.
77 ANTIQUES AND GOODIES 1128 3rd St. Diane Williams, Diane Slagle and Hats by Dale.