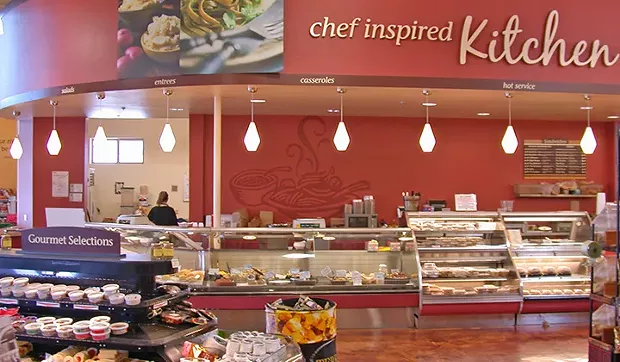 We've designed and built our store around your needs, offering the highest quality, organic and all natural products. Come by and see the difference. Whether your diet is vegan, vegetarian, gluten free, our friendly staff is ready to help you. Breakfast, Lunch & Dinner Specials. Hold & Cold Salad Bar. Sandwiches, Wraps, Dolmas, Tamales, Burritos, Enchiladas, BBQ Chicken & Tri Tip, Fresh Squeezed Juices, Smoothies, Organic Specialty Coffee Drinks and much more!
Market and cafe with deli, prepared foods and baked goods.
Price: $-$$

Student Discount All Day Saturday.
Senior Discount All Day Tuesday.
Sat., April 27, 11 a.m.-3 p.m. 2019

Sat., April 21, 11 a.m.-3 p.m. 2018

Oct. 22-30, 12-11:45 p.m. 2015