Heads up, Humboldt:
While the county's masking mandate has been lifted, Public Health is still strongly recommending masking indoors in public, social distancing and "avoiding crowds and poorly ventilated spaces." COVID-19 is still with us, so be sure to check the protocols at event venues.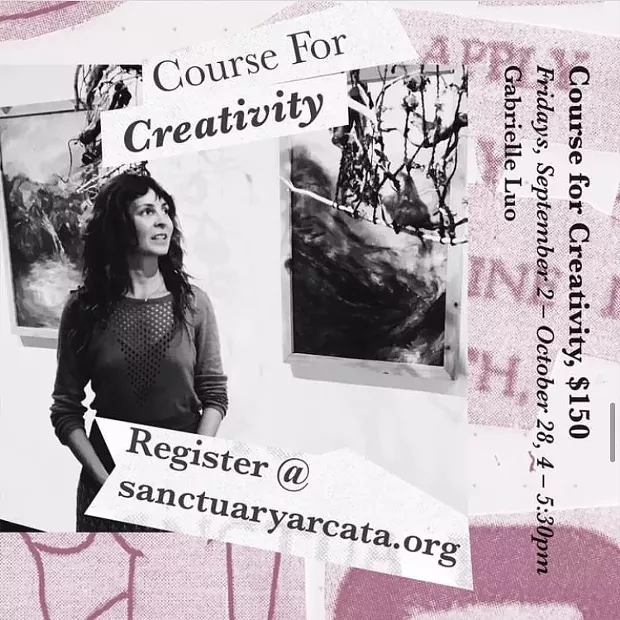 Uploaded by The Sanctuary
The course for Creativity is intended for adults, but anyone over 15 would be appropriate. I have the intention to share various means to find and explore inner creativity. Activities such as automated writing, guided visualization, movement, and free doodling/exploration through mediums will be covered. The desired outcome is that the participants will have a sense of how to jumpstart their creativity and be able to express themselves in a clear and meaningful way.