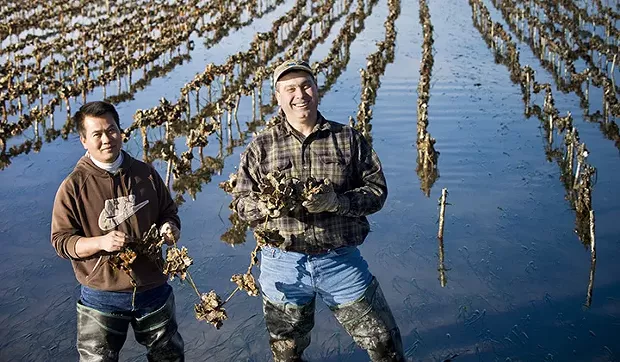 Welcome to the Oyster Capital of California! Coast Seafood Oysters can be enjoyed or purchased at many local establishments including: Avalon, Angelina Inn, Baywood Golf & Country Club, Brick & Fire, 2 doors Down, Cafe Waterfront, Gabriel's, Mr Fish, Oberon, Shamus T Bones and Wildberries Marketplace.

We operate two state-of-the-art hatcheries and reasearch facilities. Both produce oyster and clam larvae and seed which ensures us a consistent supply as well as provides other shellfish growers worldwide with products. Because we adhere to good farming practices, our farms and processing plants are certified sustainable by Food Alliance.
Oyster and shellfish distributor.