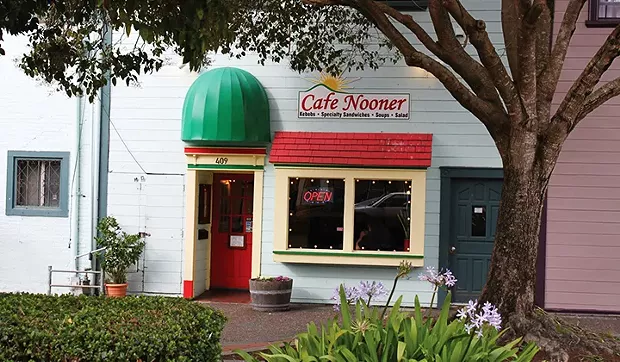 Café Nooner is located in historic Old Town on Opera Alley between E & F and 2nd & 3rd Streets.
We believe in fresh, good food that you want to eat; food we would (and do) serve to our family and friends. Our menu includes organic Creole and Mediterranean foods, appetizers and desserts with vegan and vegetarian options.
We offer local microbrews on tap, local wines and champagnes. Café Nooner is open until 9pm on Arts Alive! nights and offers seasonal outdoor seating.
Soul food and Mediterranean dining.
Price: $$

Thu., July 9, 6-7:45 p.m. 2015

Sat., Aug. 2, 6-9 p.m. 2014

Sat., March 1, 6 p.m. 2014