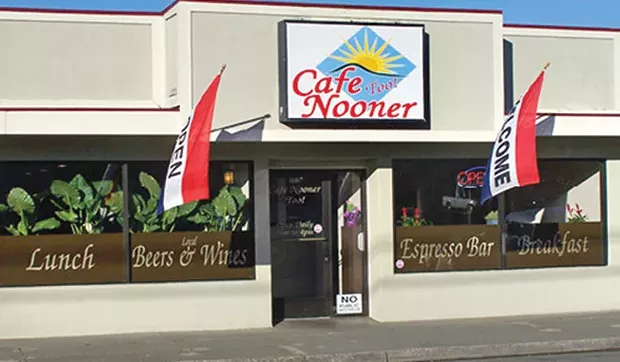 Call ahead at (707) 407-3664 to order and request curbside pick up. Masks required to enter restaurant. Home delivery available though Doordash. (regular menu only https://cafenooner.com/henderson-center-menu ).
Located in friendly Henderson Center near Grotto & E Streets.
We serve breakfast and lunch everyday.
Breakfast and American and Mediterranean dining with an espresso bar and baked goods.
Price: $$

Tue., Jan. 26, 8-10 a.m. 2016