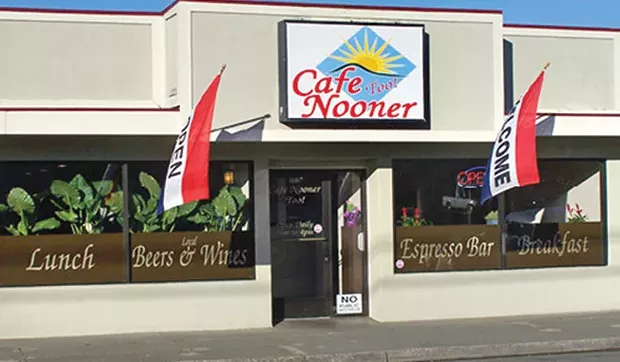 Offering Breakfast, Lunch and Dinner. Order online at cafenooner.com for pick up or curbside service. Delivery available through Doordash https://bit.ly/3gnxh3A, or call us at (707) 407-3664. Take-out only at this time.
Located in friendly Henderson Center near Grotto & E Streets.
Wed.-Sat: 9 a.m. - 7 p.m., Sunday 9 a.m. - 2 p.m.
Breakfast and American and Mediterranean dining with an espresso bar and baked goods.
Price: $$

Tue., Jan. 26, 8-10 a.m. 2016