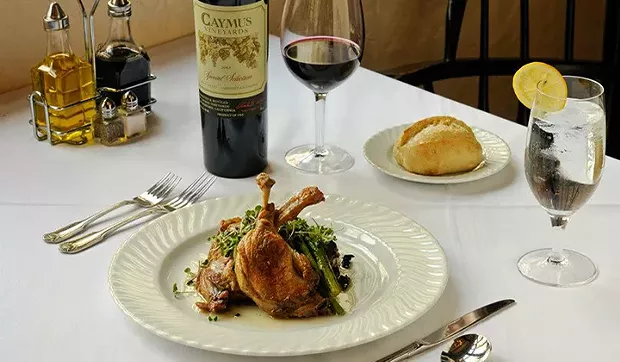 Built in 1926, Benbow Inn has long been known for fine dining and gracious hospitality. Treasured by many for its warm atmosphere, fine food, and excellent wine list, Benbow was voted: "One of the Best Restaurants in the World for Wine Lovers" -Wine Spectator Magazine.
Our chef offers a seasonal menu, insightfully crafted to showcase fresh local ingredients, herbs, greens, vegetables - gathered daily from our own garden, and our region's finest seasonal delicacies.
Benbow is a favorite place for celebrating special occasions like Anniversaries, Birthdays, and Romantic Getaways. In the Summer Season, outdoor seating is available. Out inviting lounge - to serve a full array of fine spirits, wines, and imported and domestic beers - is open all year long.
American fine dining. Brunch and dinner served daily. May vary depending on season.
Price: $$

Tuesdays-Fridays, 6-9 p.m. Continues through Sept. 27 2019

Fri., Sept. 27, 4-6:30 p.m. 2019

Fri., May 10, 5:30 p.m. 2019