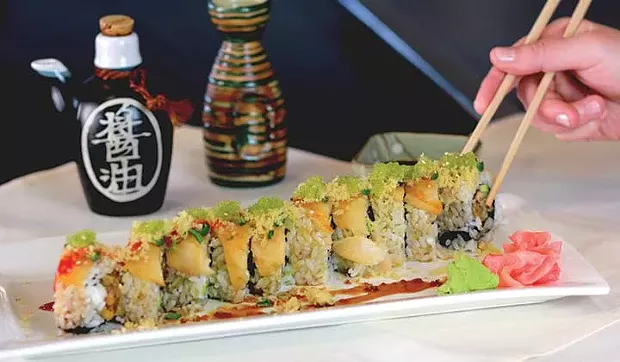 Take out. Two phone lines for ordering: (707) 443-7489 or (707) 601-9287.
Enjoy the Best Restaurant View of Humboldt Bay or sit tableside while Teppanyaki chefs entertain you with their banter and culinary skills.

Bayfront Restaurant combines table fresh ingredients into homemade Japanese and Italian offerings elegantly presented. Sushi, Italian & Japanese Cuisine, Delicious Desserts, Premium Sakes and wines…Experience Bayfront.
Sushi and Japanese cuisine with a teppanyaki grill and a view of Humboldt Bay.
Price: $$$