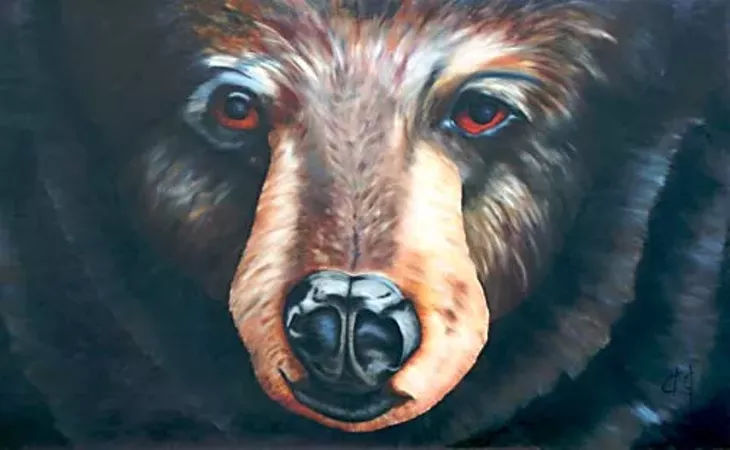 11 slides
Arcata Artisans 883 H St. (13) Wine served to benefit Breast Health Project; Jim Lowry, photographs; Seth Simpson, pottery works; Terri Tinkham, woven works.

Arcata City Hall* 736 F St. (34) Leslie Howabauten, ink and watercolor.

Arcata Exchange 813 H St. (17) Wine served to benefit Arcata House; Michael Van Devender, photographs; music by Humboldt Light Opera Company's KidCo.

Arcata Main Street Jacoby Storehouse. (67) Wine served to benefit Arcata Main Street; Tony Gonsales, photographs.

Arcata Photo Studios  Jacoby Storehouse (60) Wine served; Kevin Cunliffe, landscape and wildlife photographs.

Arcata Playhouse 11th and G sts. (48) Clown. Call 822-1575 or visit www.arcataplayhouse.com for more information.

Bon Boniere 791 8th St. (30) Arcata Arts Institute, tribal self-portratis.

Bubbles 1031 H St. (6) Bluegrass music by Clean Livin'.

Cafe Brio 791 G St. (33) Jazz music by Weather Machine.

CDSS Adoptions Services 749 F St. (71) The Arcata Arts Institute; music by Lonni on harp and flute.

Fire Arts Center 520 South. G St., #A (36) Spring 2nds Sale.

Garden Gate 905 H St. (8) Wine served to benefit The Natural History Museum; Amy Granfield, oil paintings; music by The Striped Pig Stringband.

HSU Student Galleries HSU (40) Foyer Gallery: Lizzy Dostal, paintings and sculptures; Karshner Lounge: Daniel Lofredo, Complications, mixed-media paintings and wall animation; SBS: Annual Teapot Show.

Hunter Plaid Gallery and Studio 550 S. G St. #28 (64) Issac Bluefoot, Ogamago, sound installation; VJ Rhett Bice and Swimming, audio-visual performance.

Libation 761 8th St. (29) Kenton Hirsch, photographs; music by Duncan Burgess.

Mazzotti's 773 8th St. (68) William Twibell, nature prints.

Missing Link Records 819 J St. (72) Sarah Spears and Mike Mannix, photographs.

Moonrise Herbs 826 G St. (25) Jeff Stanley, local landscape paintings; music by Lisa Sherry.

Natural Selection 708 9th St. (18) Mary Martha, paintings.

New Image Salon Sunny Brae Center (38) Jennifer Varney, color photographs.

North Coast Co-Op 811 I St. (11) John Mulvaney, paper work "cutouts."

North Soles 853 H St. (15) Arcata Arts Institute Senior Brittany Keyes.

Plaza Design 808 G St. (26) Wine served to benefit Hospices; Andrew Daniels, botanicals and watercolors; music by the Fabulous Blue Jayz.

Prosperity Real Estate 839 9th St. (45) HSU student works curated by HSU intern Humphrey Rincon: Jordan Goodspeed and Matthew Porr, abstract works.

Renata's Creperie 1030 G St. (10) TBA

Simply Macintosh 837 H St. (16) Music by Morgan Corviday.

Upstairs Art Gallery 1063 G St. (23) Wine served to benefit the Humboldt Wildlife Care Center; group show from Meridian Fine Art with Derek Bond, Michael Harris, Ken Jarvela, Jim McVicker, Theresa Oats, Kathy O'Leary, Leslie Kenneth Price, Stock Schlueter and Peter Zambas.

US Bank* 953 G St. (20) Michael Anderson, photographs.

Willow and Rags 761 8th St. (28) Jeffrey and Iris, montage art.

*These venues are open only during regular business hours.