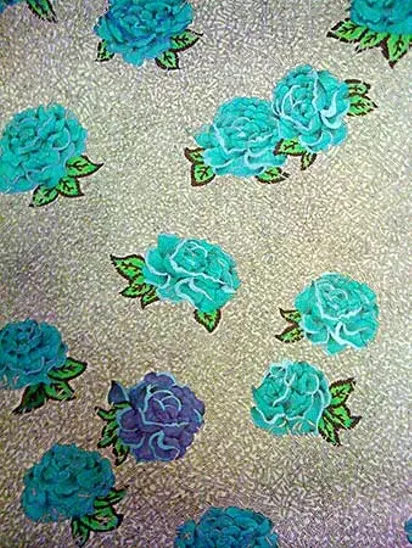 9 slides
1. WORLD CUP 1626 F St. Robert Daugherty, black and white photographs of jazz legends; Georgia Long, portraits of local and iconic jazz artists, music by Robert and Jeff Daugherty.
1a. F ST. CAFÉ 1630 F St.
2. THE INK PEOPLE CENTER FOR THE ARTS 411 12th St. Jen Prather and Steph Mansolf, Dilemma or Delight? The Plight of the Vagitarian.
3. HUMBOLDT ARTS COUNCIL at Morris Graves Museum of Art 636 F St. Performance Rotunda: music by The Sari Baker Trio; William Thonson Gallery: Redwood Art Association's Spring Exhibition; Homer Balabanis Gallery: Morris Graves, Selections from the Humboldt Art Council Permanent Collection; C.T. Wilson redwood tree painting; Knight Gallery: Selections from the Humboldt Arts Council Permanent Collection; Anderson Gallery: Sondra Schwetman, Systematic Privilege Systematic Privilege; Mel Schuler Sculpture Garden: Monica Schill, Encased in Concrete 88, 88 individual pieces of non-recyclable garbage; Floyd Bettiga Gallery: Jody Dunphy, Inherently Sacred, mixed media prints; Youth Gallery: Humboldt State University Elementary Education apprentice teachers and their K-8 students, Engage, Stretch, Explore, Persist: Integrating the Arts Across the Elementary Curriculum; 2nd Saturday Family Arts Day Gallery: In Memory of Morris.
4. EUREKA CONCERT AND FILM CENTER 612 F St.
5. EUREKA OLD GLASS HOUSE AND ANTIQUES 604 F St. Stephanie Bishop, jewelry; Susie Sicard, beeswax ornaments.
6. PRAXIS 530 F St.
7. SWANLUND'S 527 F St.
7a. OBENTO 517 F St. Ben Batemon, black and white photographs.
8. SACRED PALACE–BIKRAM YOGA–HUMBOLDT 516 5th St. Augustus Clark, acrylic paintings based on Yoga postures; Improv Acting with Damion Sharpe.
9. HUMBOLDT TATTOO 710 5th St. Derek Adams, Jackalopes Running, media, tattooing and fine art.
10. EUREKA SPA 601 5th St.
10a. ARKLEY CENTER FOR THE PERFORMING ARTS 412>G St. Dance performance by No Limits.
11. PLAZA DESIGN 427 F St. Patricia Sennott; music by Blue Lotus Jazz.
12. INDAH BALI 440 F St. Music by DJ Zanapod; Loryn White, Thomas Fossier, Joyce Jonte, Barbara Wright, Betsy Roberts and Holly Garbutt.
12a. SURFSIDE BURGER BAR 445 5th St. Grand Opening. Ben Secor, Local Birds, handheld digital photographs.
12b. SIDEWALK GALLERY at Ellis Art and Engineering 401 5th St. Eric Krobly, Infinity, oil paintings.
13. WACHOVIA SECURITIES/AG EDWARDS 318 5th St. Jackie Oshiro, watercolors; Donna Bush, watercolor water scenes.
14. AMIGAS BURRITOS 317 5th St. Maureen Fitzgerald, photographs of international travels.
15. COCHRANE AND ASSOCIATES 402 E St. Alan Sanborn's Art Critique Group II, watercolors.
16. EMPIRE SQUARED47 W. 3rd St. The Red Show.
17. CHERI BLACKERBY GALLERY at the Studio 272 C St. Go Figure, figurative works; music by The Studio Community Choir in the courtyard at 7 p.m.
17a. ACCIDENT GALLERY 210 C St. Bethany Ayres, Astrid Bowlby, Alexander Cheves, Joshua Churchill, Paul Clipson, Walter Logue, Reuben Lorch-Miller and Chris McCaw, The Beast in Me; music by Zuzu's Petals.
18. C ST. HALL GALLERY208 C St. Seth and Liesl Smith, Annie Bush, Ashley Foreman, Shoshana, Kath O'Leary, Tom Klapproth, Curtis Otto, Eric Furman, Phyllis Barba and Augustus Clark.
19. REFLECTIONS 202 C St. Chrisine Burwell, photographs; live jazz music.
19a. LIVELLA 120 2nd St. Christina Swingdler, paintings; Howard Lewis, glass art goblets; music by Sour Cream.
20. OLD TOWN ANTIQUE LIGHTING GALLERY 139-B 2nd St. (at the Eagle House). Karen Merry, watercolors and pen and ink works.
21. STEVE AND DAVE'S 1st & C Sts. Music by Dr. Squid; John Harland, photographs.
22. THE TREASURE TROVE 220 1st St. Mariana Krattiger, paintings, watercolors, acrylic and pencil. Drawing at 8 p.m., must be present to win.
23. CHAPALA CAFE 201 2nd St. Southwest artists' prints.
24. HUMBOLDT COUNTY GENERAL STORE 219 2nd St. Jennifer Graham, Polaroid prints.
25. GOOD RELATIONS 223 2nd St. Brittany Keyes of the Arcata Arts Institute, Graceful News In a Variety Media.
26. HUMBOLDT HERBALS 300 2nd St. Imago Dei, acrylic and oil; acoustic guitar music by Lisa C. Sherry.
26a. ART OF WINE 308 2nd St. Phyllis Barba, Nick Cloutier, Jim Lowry, Michael McCoy, Lauren Miller, Randy Myers, Rachel Schlueter, Jocelyn Stewart and Jose Quezada; John Euley, memorial ceramics.
27. NORTHCOAST KNITTERY 320 2nd St. Nancy Kennedy, fiber art weaving.
28. RUSTIC WEST TRADING CO. 339 2nd St. Sandra Krumwiede, vine wreaths; Carol Nelson, vintage gifts; Vickie McDonald, bead jewelry.
29. CIARA'S IRISH SHOP 334 2nd St. Robert Lopez, oil paintings.
29a. CLARKE HISTORICAL MUSEUM 3rd & E sts. Eclectic folk music by Jason Meyer; exhibits on ship building, lumber, photographs and toys.
30. THE BEAD SHOPPE 418 3rd St.
31. GAIA IMPORTS 426 3rd St. Belly dancing.
32. SHIPWRECK 430 3rd St. Anna Amezcua, abstract oil paintings.
33. THE RITZ TEPANYAKI 3rd & F Sts. Suza Lambert.
34. CAFÉ NOONERS 409 Opera Alley. Rob Graves, photographs.
35. HUMBOLDT BAY KEEPER 211 E St. 2nd Annual Local Photographs Contest of Humboldt Bay; music by Ken Jorgenson and the Rovers.
36. RAMONE'S 209 E St. Paula Cunningham, paintings; music by Guitar Stan.
37. BOOKLEGGER 402 2nd St. Art of the written word.
38. TRUCHAS GALLERY/LOS BAGELS 403 2nd St. Lorraine B. Miller-Wolf, Modified Acuity, explores questions and introduces viewer to world of five local artists adjusting to vision loss.
39. BELLE STARR405 2nd St. Ruth Canaway.
40. MAD RIVER BIOLOGISTS 417 2nd St. (upstairs). Ron LaValley, wildlife photographs; Mark Morrissette, wildlife ceramics, sculptures and drawings; music by the Singing Nettles.
41. NORTH SOLES FOOTWEAR 417 2nd St. Ste. 102. Isaiah Girard, mixed media.
41a. OLD TOWN SQUARE 2nd and F Sts. Sequoia Park Zoo Foundation.
42. HSU FIRST ST. GALLERY 422 1st St. Sandow Birk, woodcut prints; selections from HSU students, all mediums.
43. GRAYSTONE JEWELERS 411 1st St. Mother's Day Pendant Contest winners revealed.
43a. HEALTHSPORT BY THE BAY 423 1st St. Susan Morton, watercolors; music by Chad Brents and Will Hogan.
44. SEA BREEZE CANDY AND TEE'S F St. Plaza.
45. VANITY 109 F St. Jules Johnson, Botanical Exploration, watercolors and collage.
45a. STRICTLY FOR THE BIRDS 123 F St. Kathy Marie, mixed media.
46. ANDREA RALPH ACCOUNTING SERVICES 123 F St. Ste. A. Carol Lalonde, watercolor mixed media; Erin Austin, metal jewelry.
47. BELLA BASKETS 412 2nd St. Carl Baggett, photographs; Colinda Gutierrez, ceramics; Glenda Hicks, paintings; Calhouns BBQ sauce, food demos; The Glass Station, blown glass.
48. EUREKA BOOKS 426 2nd St. Launch party for local author Amy Stewart's Wicked Plants: A Book of Botanical Atrocities.
49. SHORELINES GALLERY 434 2nd St. Marian Fieldson, lava glass formed directly in the Lava Fields of Kona, Hawaii.
50. MANY HANDS GALLERY 438 2nd St. Hand-woven brocade silk fabric from North and South Lao.
51. ALL UNDER HEAVEN 212 F St. Augustus Clark, acrylic paintings.
52. TALISMAN 214 F St. Back from Tucson Bead Show.
53. MOON'S 218 F St. Students from Zane Middle School.
54. SASAFRASS 226 F St. Julie Frith, Kinetic modern mobiles.
55. ALIROSE BOUTIQUE 228 F St. Amanda Elizabeth Woodward, watercolors.
56. DOT AND DAUGHTER 311 F St.
57. CODY GALLERY 527 4th St.
58. COCO AND CUVEE 531 3rd St. Amber Billings, photographs.
59. DISCOVERY MUSEUM 3rd & F Sts. Kids' Alive, call 442-9694 for reservations.
60. AMERICAN INDIAN ART AND GIFT SHOP 241 F St. Dawn Woodman, beaded jewelry; music by Trinidad Goodshield.
61. OLD TOWN ART GALLERY 233 F St. Humboldt Wood Workers Guild.
62. BON BONIERE 215 F St. Eureka High School Arts Department, digital photographs, paintings, drawings, pottery, beading and sculpture; music by Dale Winget.
63. OLD TOWN COFFEE AND CHOCOLATES 211 F St. Music by Scatter the Mudd; Drive Safe-Drive Smart youth poster contest.
64. HOLLYGOLIGHTLY 514 2nd St. Yvonne Reynolds and Susan Strope, paintings.
65. OBERON GRILL 516 2nd St.
66. LINEN CLOSET127 F St.
67. HURRICANE KATE'S 511 2nd St. Jamie Pavlich Walker, Fine Art Creation.
68. BLISS 527 2nd St.. Bob and Donna Sellers, Feminine series.
69. HIMALAYAN RUG TRADER 529 2nd St. Music by The Anna Hamilton Trio.
70. SPA AT PERSONAL CHOICE 130 G St.
71. BUHNE ART STUDIOS 207 G St., 2nd Floor. Studio 102: Karen Merry, watercolor and mixed-media paintings and pen-and-ink works; Studio 202: HR LoBue, photographs and Tazam; The Artist's Connection Studio 116: Pamela Reeder and Michelle Murphy-Ferguson.
72. HUMBOLDT CARPET SHOWROOM 2nd & G Sts.
73. SUKI BOUTIQUE 612 2nd St. Kathryn Stotler.
73a. PIANTE GALLERY 620 2nd St. Joan Katri, Julie Clark and Kay Harden.
74. BODY OF LIGHT 622 2nd St. Hand massage.
75. SMUG'S PIZZA 626 2nd St. In Threes, triptych acrylic abstract paintings.
75a. CLOUD 9 STUDIO 634 2nd St. AnnaLisa McLaughlin, animal celebration features paintings in acrylic.
76. AVALON 3rd & G Sts.
77. UPSTAIRS ABOVE THE LOST COAST BREWERY 615 4th St. Ken and June Moxon.
78. STUDIO S 717 3rd St. Redwood Empire Quilters Guild show and sale.
79. HAS BEANS 738 2nd St. Branden Garland, mosaic landscapes.
80. BIGFOOT COMPUTERS AND PHOTOGRAPHS TOO… 905 3rd St. Miscellaneous artists.
81. LOOKING GLASS RESTAURANT 1436 2nd St. Tamra Whitney, pastel drawings.