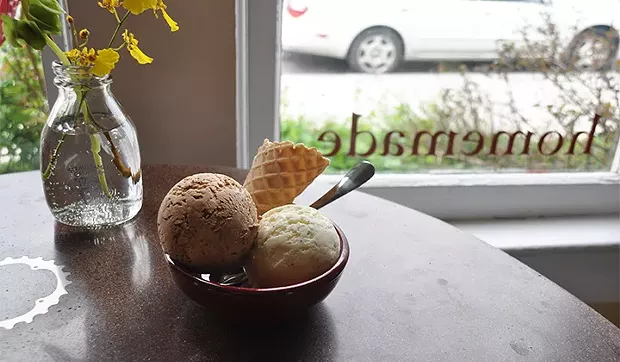 Providing our community with a cozy place to enjoy fresh organic ice cream and sorbet that is made on the premises in small batches. We support our local farmers and other businesses by using local, seasonal ingredients as they become available.
We use the highest quality organic ingredients we can find to make the popular flavors like strawberry and cookies & cream, as well as the more unusual... vanilla honey lavender, toasted sesame, jalapeno... Don't want dairy? There's always two non-dairy options.
Homemade ice cream and cones.
Price: $