click to enlarge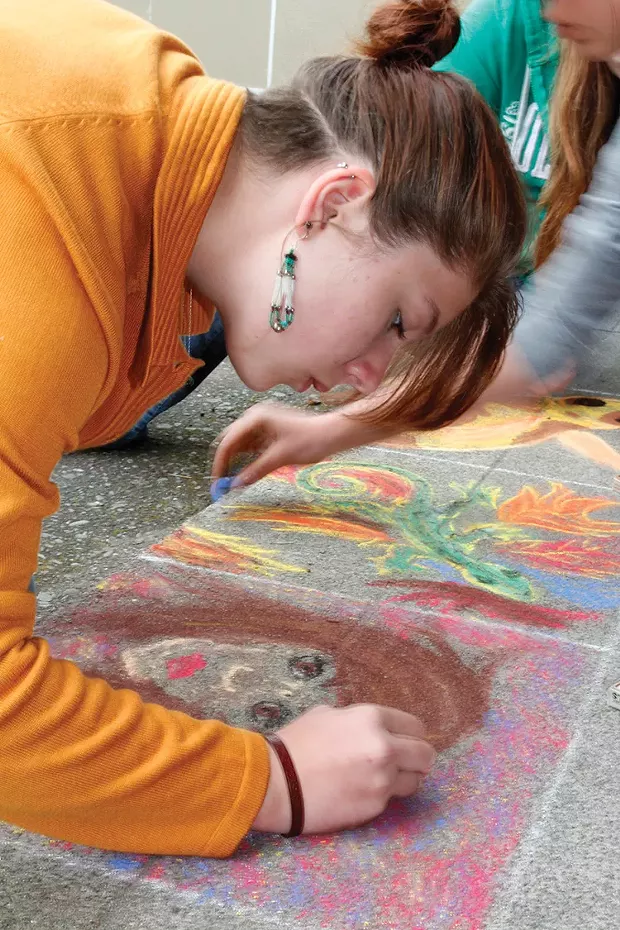 McKinleyville Arts Night, Friday, April 19, 6-8 p.m.
McKinleyville High School student Wendy Witte creates one of the pastel drawings on the school quad. Materials will be supplied for people who want to add their own bit of creativity during McKinleyville's arts night.
Image credit: photo courtesy mckinleyville arts night.
From:
Uploaded: Apr 18, 2013 | Post Comments