click to enlarge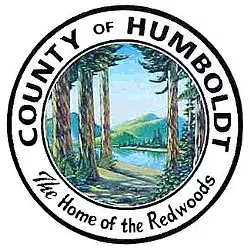 Sohum developer Bob McKee has been ordered to pay $200,000 in fines to Humboldt County in the culmination of a costly 11-year lawsuit over McKee's purchase and division of Tooby Ranch near Garberville.
The ruling, filed Friday by Humboldt County Judge Dale Reinholtsen, calls for McKee to pay fines for violating the Williamson Act, which offers tax benefits for ag land in active production (the Journal wrote about the lawsuit previously here). A state court previously determined McKee sold parcels of the Tooby Ranch that were under the minimum size required by the act. Over the course of the lawsuit, McKee argued that his divisions were legal, because the former owners of Tooby Ranch initially entered a Williamson Act contract with the county when smaller parcels were allowed. Despite a local ruling in McKee's favor in 2006, the appellate court determined that he had violated the act, and sent the case back to local courts to determine a resolution.
The county spent at least $3 million pursuing the court case since 2004. That figure was released by the county following a separate lawsuit.
In his ruling, Reinholtsen wrote that "both sides acted reasonably but imperfectly" and said McKee could be credited for believing he was following the law when he divided the land.
"The evidence did not support the notion that he is a victim of local government run amok," Reinholtsen wrote. "At the same time, he cannot be reduced to the caricature of a greedy land developer who flouts the law in the careless pursuit of profits."
The ruling is not final. Both parties have 20 days to file objections with the court.