click to enlarge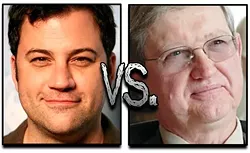 Well played, Rollin.


click to enlarge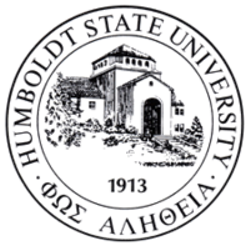 Humboldt State University has formally requested that late night host Jimmy Kimmel speak at this year's commencement ceremonies. As you'll recall, the television yuk-slinger
scored some laughs
at HSU's expense in November in a segment playing up the college's new Interdisciplinary Marijuana Research Institute, portraying the Humboldt student body as "pot-obsessed slackers."
OK, we thought it was funny. But…
A tongue-in-cheek-ish
letter
signed by HSU President Rollin Richmond and Associated Students President Ellyn
Henderson
Hender☼ is now calling on the comedian to come visit HSU and speak to the graduating class on May 18 (or the fall class, if he can't swing spring). The letter makes the case as to why Mr. Kimmel should accept:
"Besides, we figure you owe us. Humboldt State provided you just over 3 minutes of pretty good material, which must be worth quite a bit for a nationally televised program (though we are surprised you were unable to stretch the bit to 4 minutes 20 seconds)."
(Note: Rollin Richmond has a sense of humor. That might be the real story here.)

Anywho, read the whole letter here -- tuition-paying students will note that the university sent the celebrity a nice, new hat along with the letter.

Your move, Kimmel.

... and in case you missed it, here's the video that started it all...


UPDATE: We have been alerted to the fact that the AS President styles her last name "Hender☼" (see the signature on the letter) as opposed to "Henderson" which appeared in an early version on this blog. Since we finally found out how to make our keyboard do that, we made the change. The Journal regrets the error.