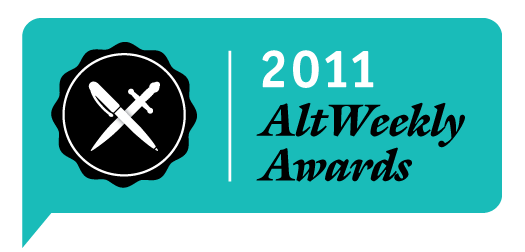 Or, more accurately, yay for Hank Sims, former NCJ editor, current caballero LoCO and author of the July, 2010 Journal cover story "General Lee," which yesterday was named a finalist in the 2011 AltWeekly Awards. Huzzah, Sims!
The category was Special Topic: Drug Reporting (among papers with circulation of 50,000 or less). Hank profiled Richard Lee, the indefatigable Texan behind Oaksterdam University and the "Regulate, Control and Tax Cannabis of 2010," aka Prop. 19. And in doing so he used Lee both as a prism through which to view the contentious political/philosophical factions developing within the maturing industrial marijuana industry and as a foil for the comparatively disorganized efforts to capitalize on the soon-to-be-legal plant here in Humboldt County.
While 19 failed (sorry to break it to you if you hadn't heard), the social trends -- away from prohibition and toward a regulated (corporatized?) industry -- continue.
The final ranking of winners will be announced July 22 in New Orleans. If Sims wins we'll buy him a muffaletta sandwich.