Sunday, May 29, 2016
Keepin' it Kinetic: Ahoy, Day 2!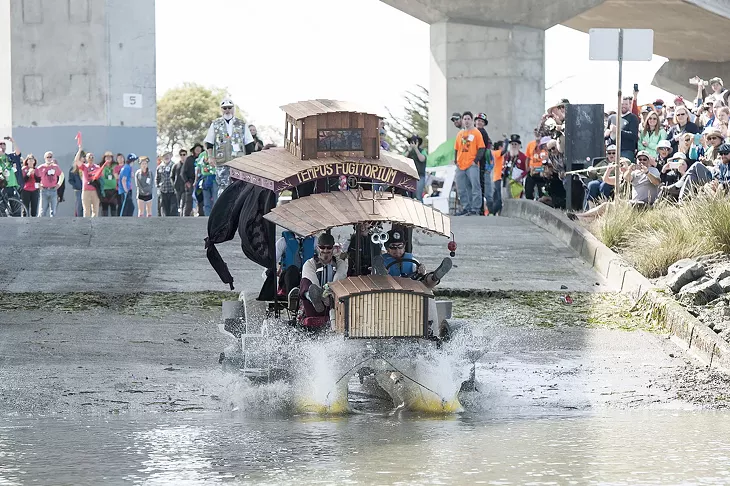 Kinetic Grand Championship 2016 Day 2
The Kinetic Grand Championship is the art race that floats. (Fingers crossed.) After the pageantry of the Arcata Plaza kick-off and the sandy adrenaline rush of Dead Man's Drop yesterday, racers hit Humboldt Bay with amphibious ambition today. Mark McKenna's slideshow below captures the wild and watery action. Stay tuned for news from the Ferndale finish line tomorrow, the third and final day of the annual mobile madness.
Speaking of Kinetic Grand Championship, Humboldt Bay